Yoga on the Downtown Common
DFI is proud to announce our summer-long yoga series! Each Saturday morning from 10-11 a.m. a yoga class will be held on the Downtown Common (2 Howard Street). Each week a different local instructor will lead the group through poses and breathing exercises to help you feel calm for the whole weekend. Join us! Tickets or season passes can be purchased on Eventbrite (see links and schedule below).
If the weather is not suitable for classes to be held outside, they will be relocated to the upstairs gallery at Amazing Things Arts Center at 160 Hollis Street.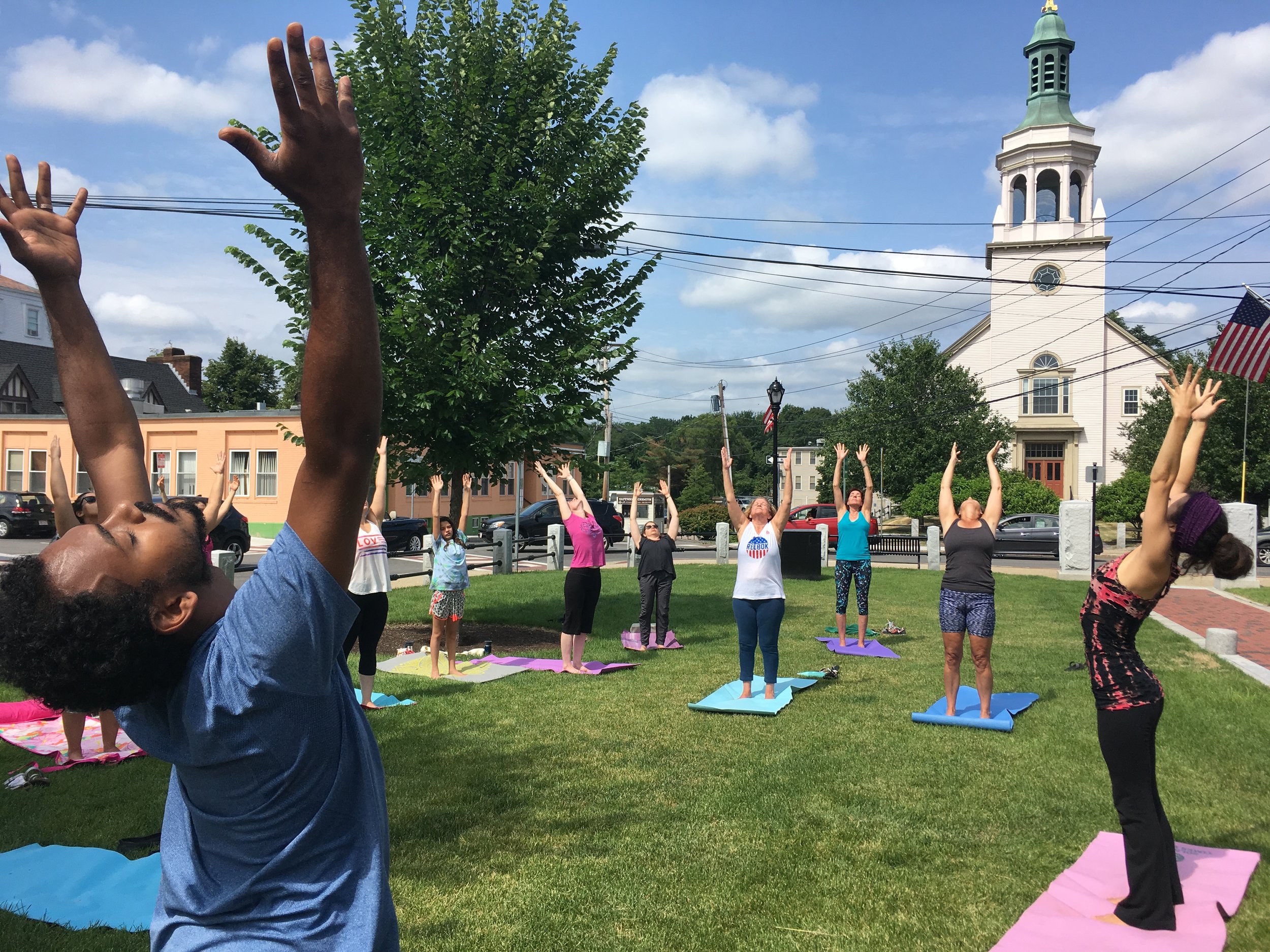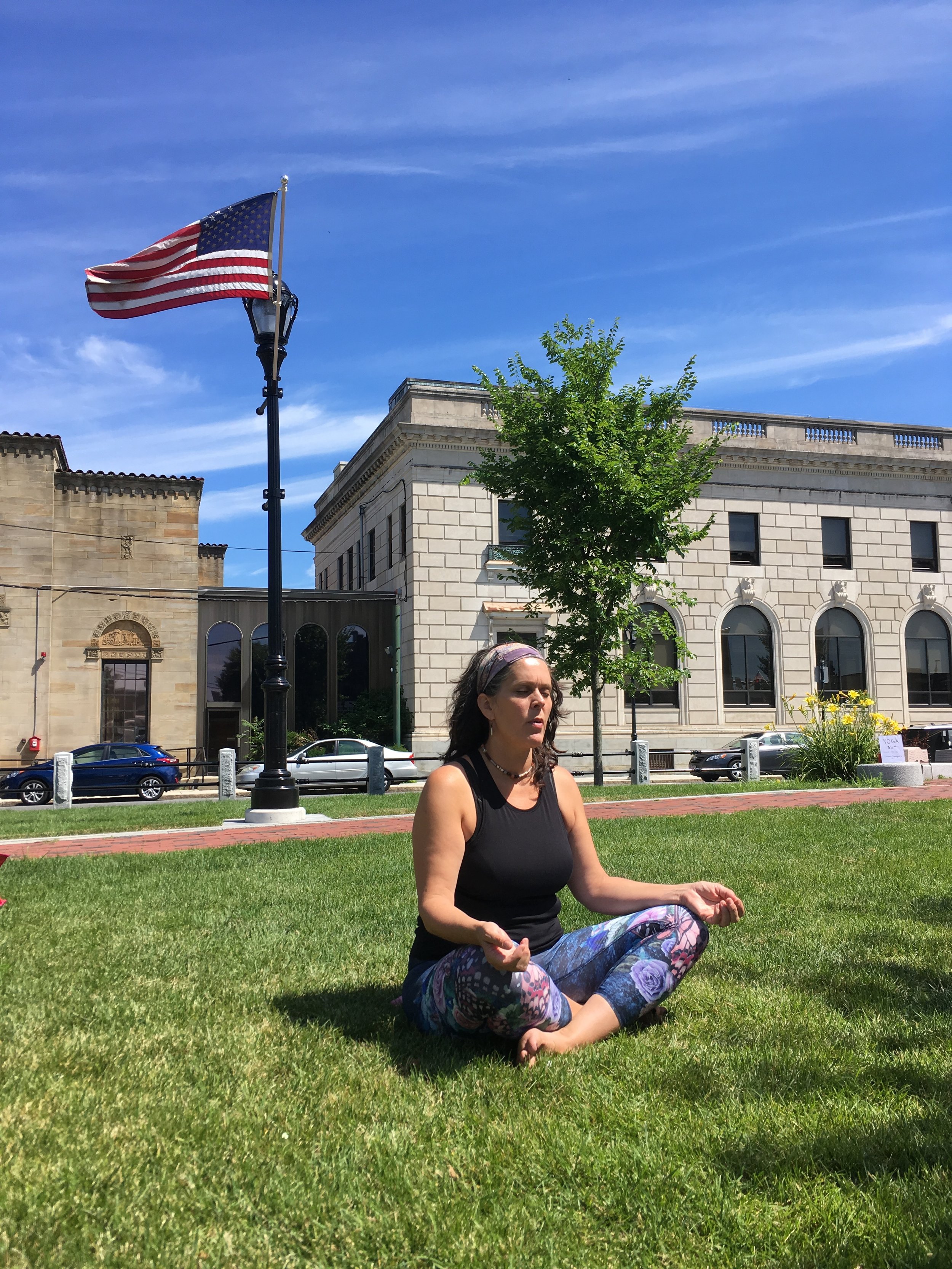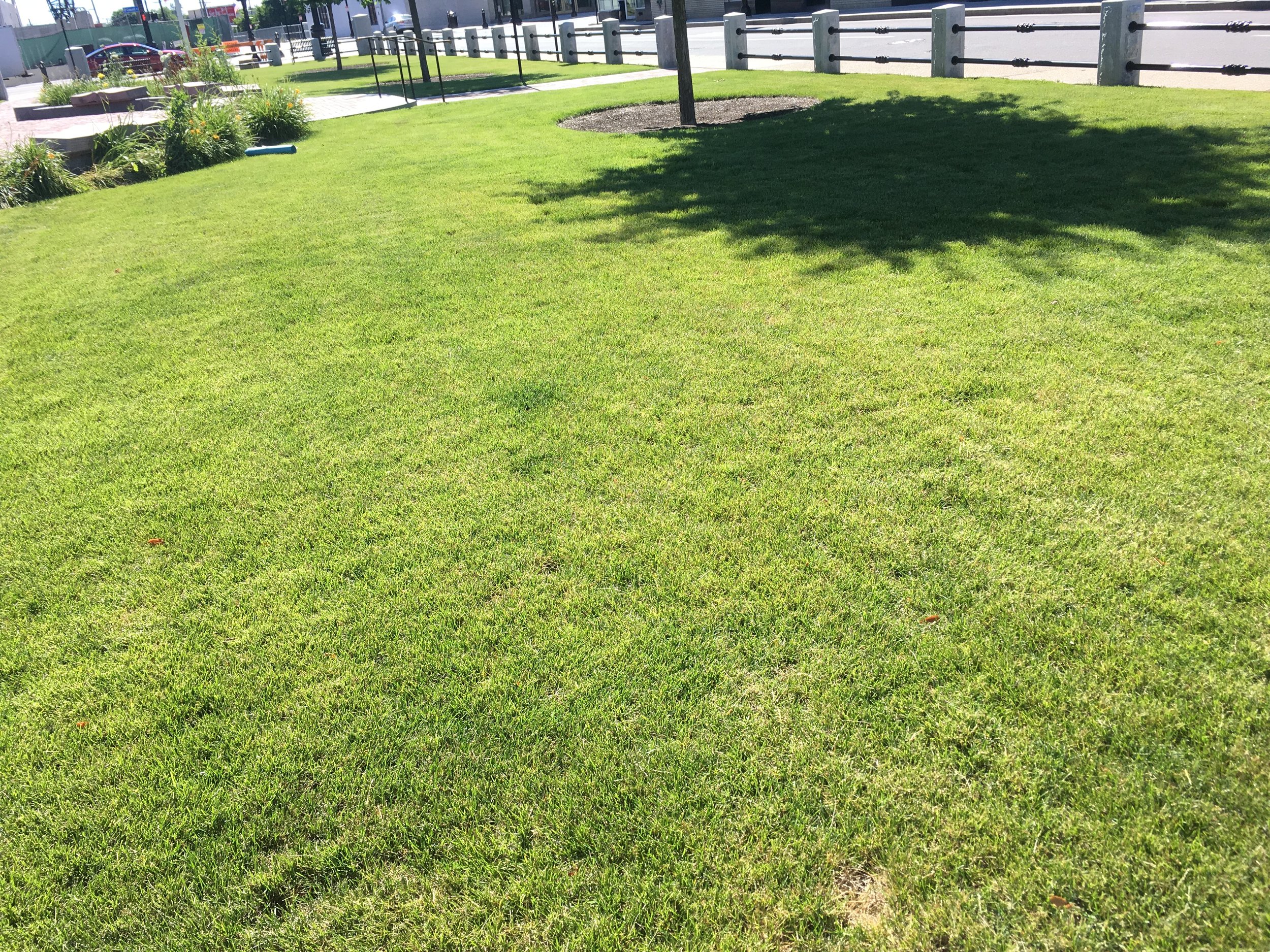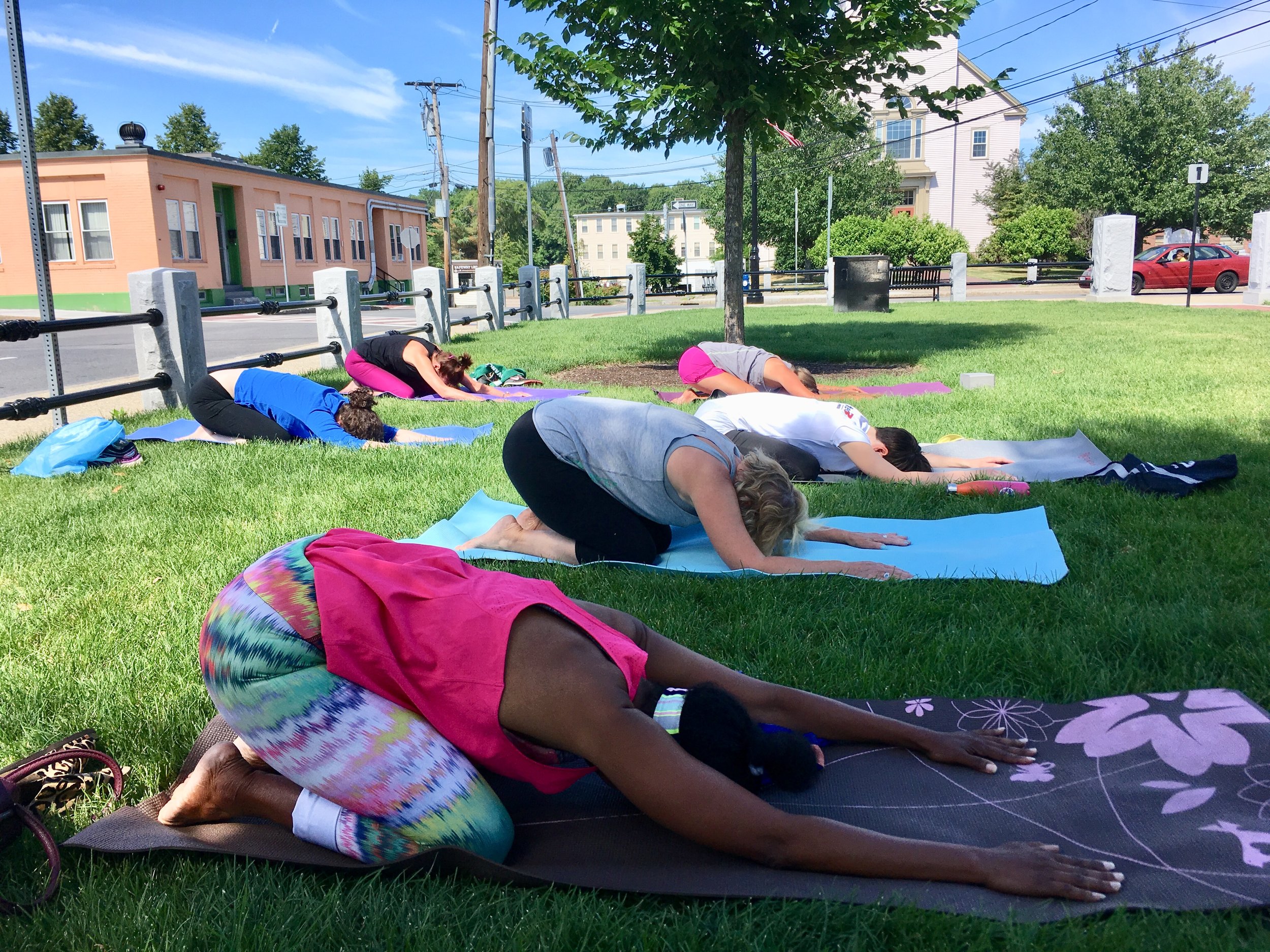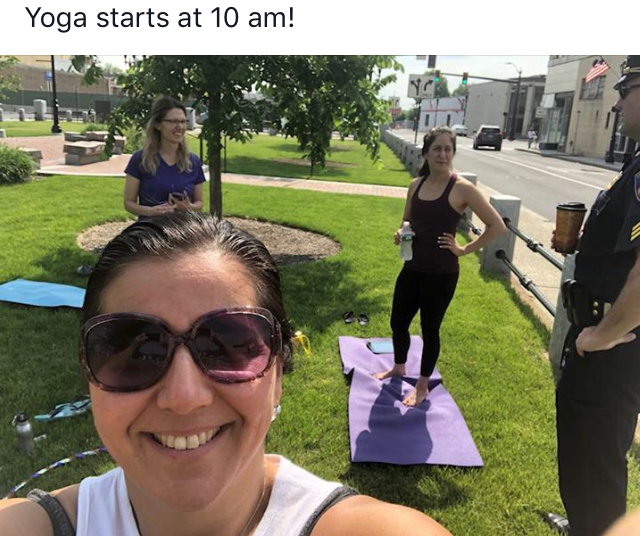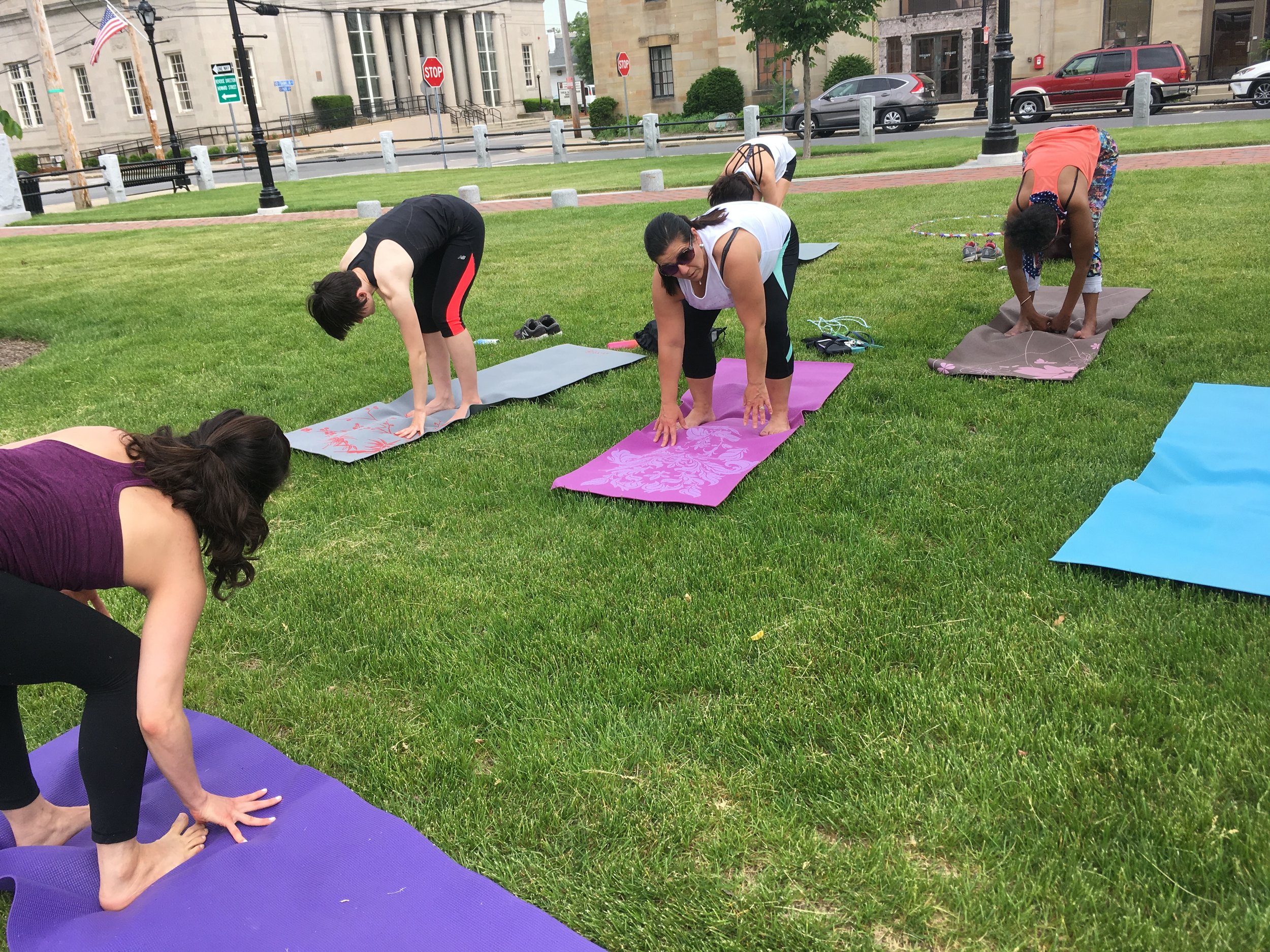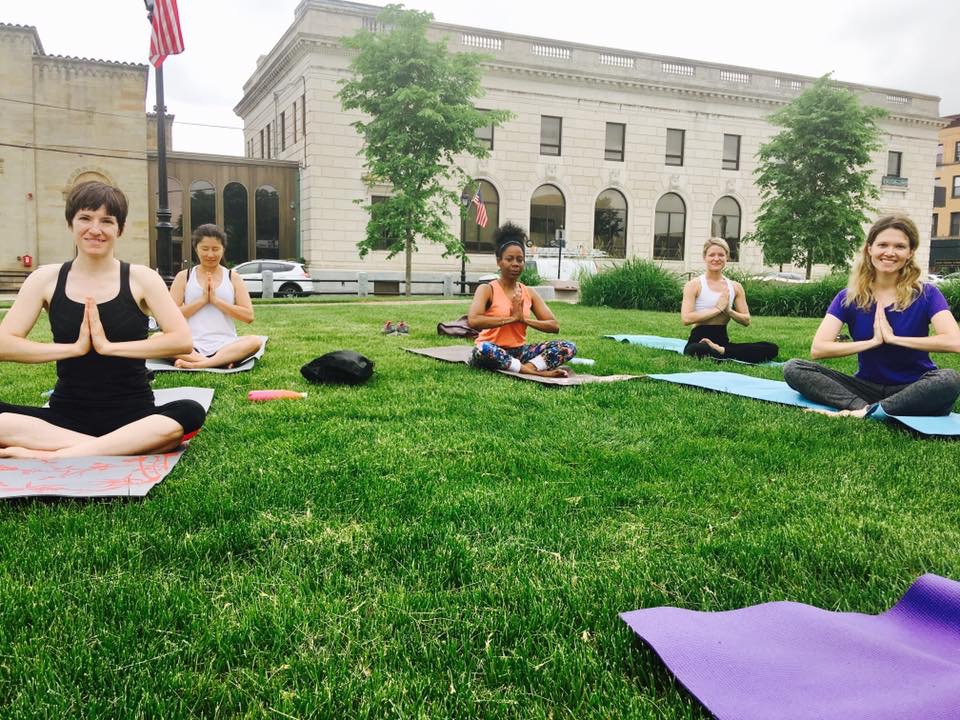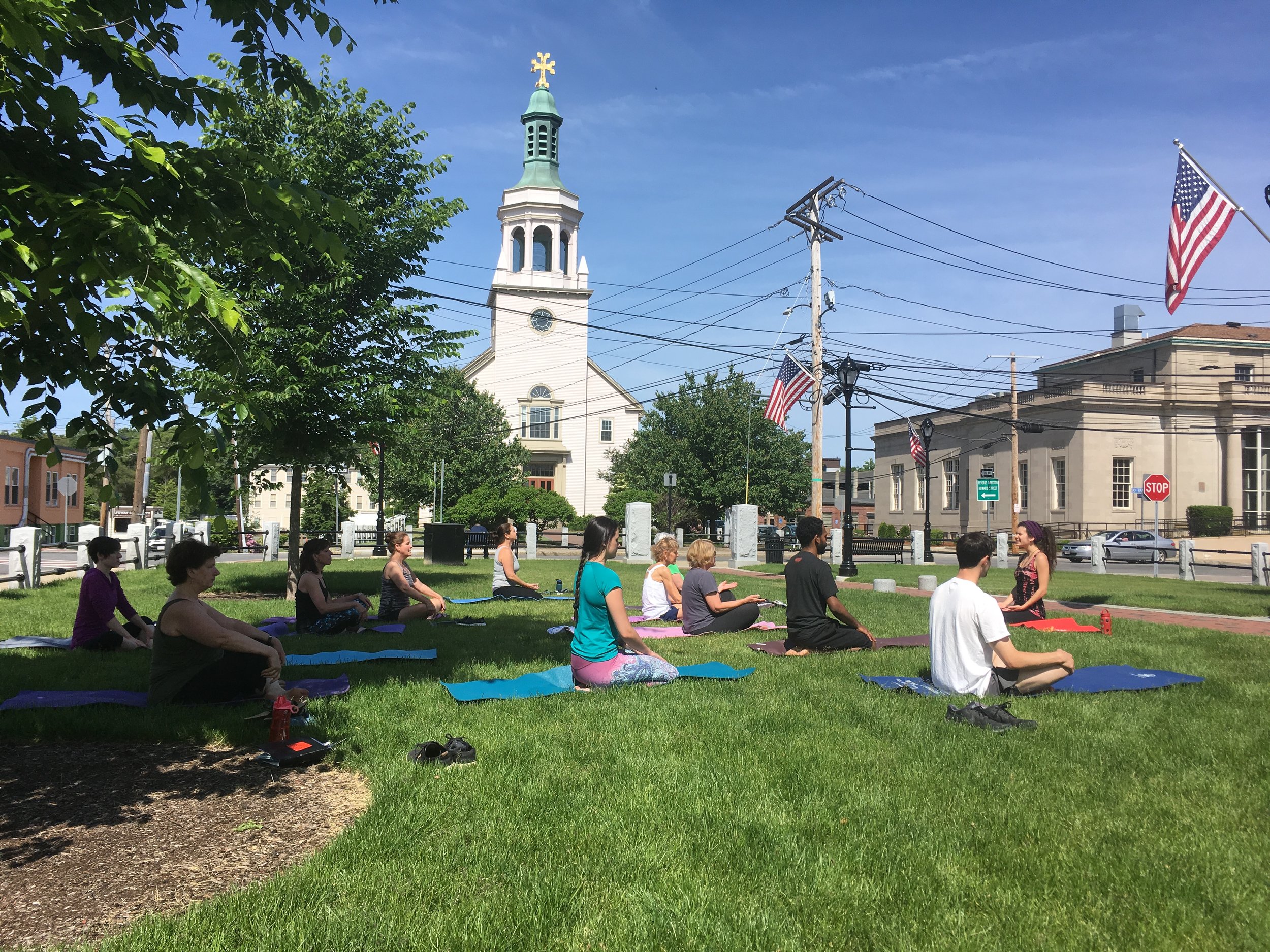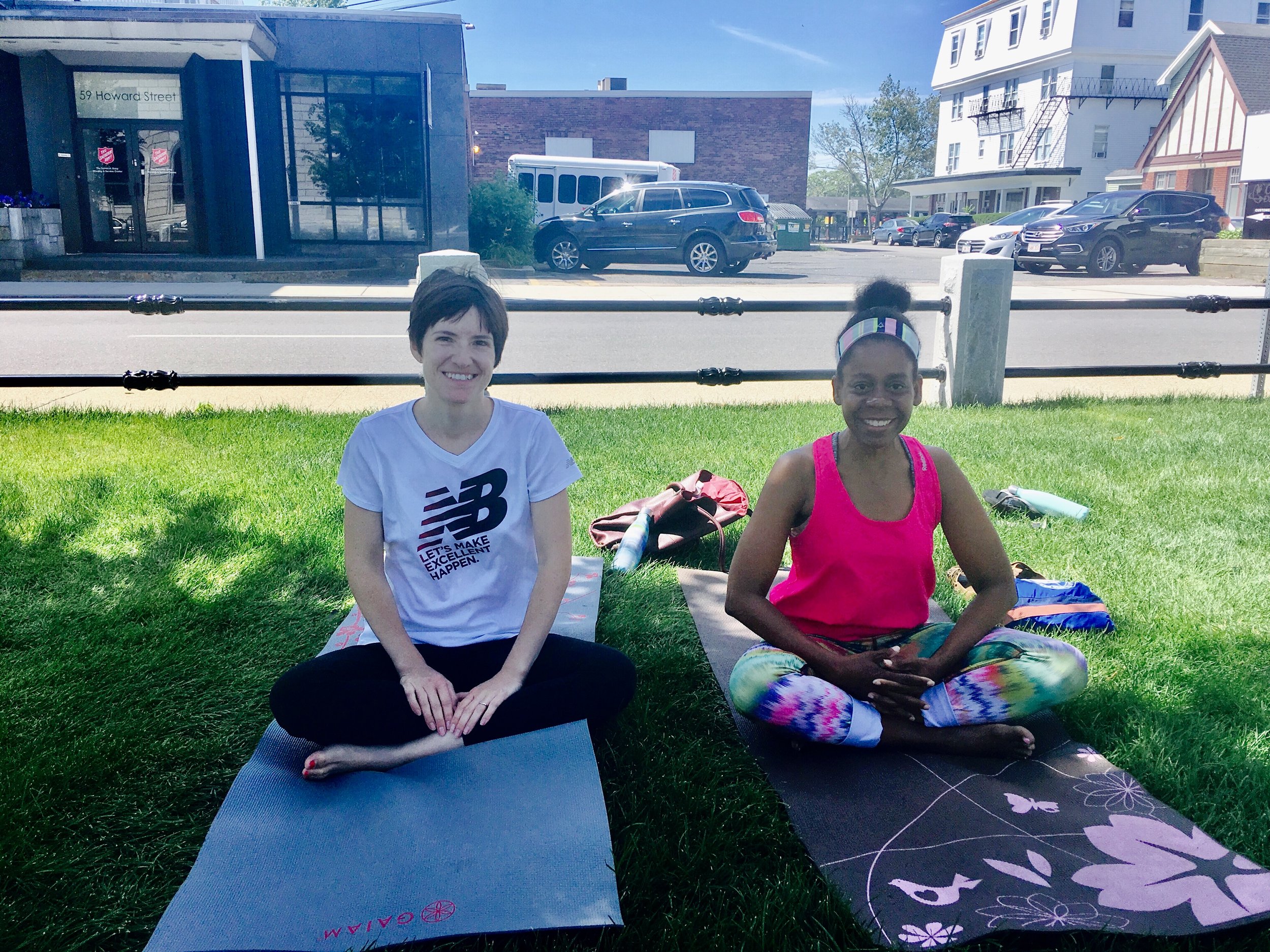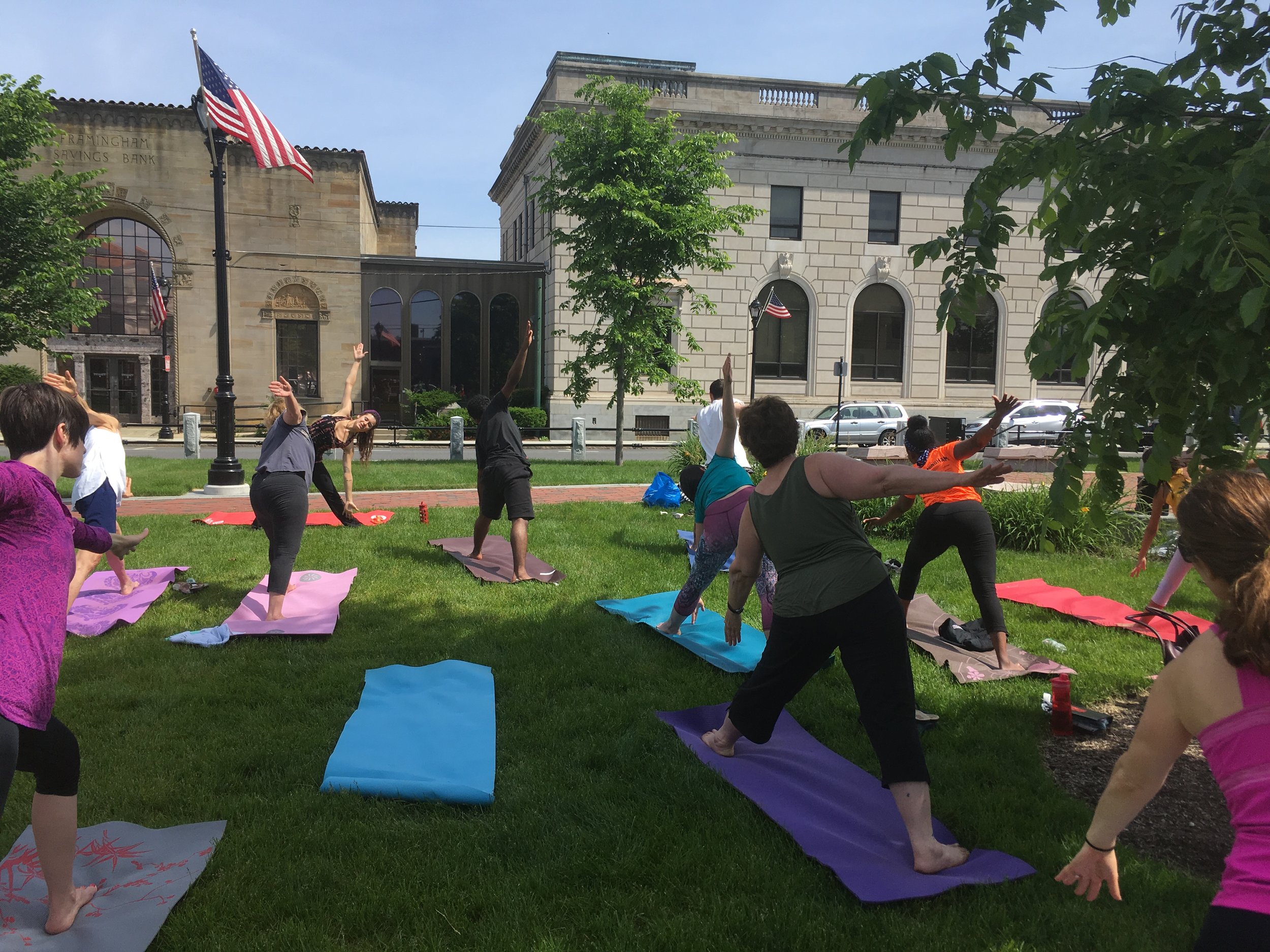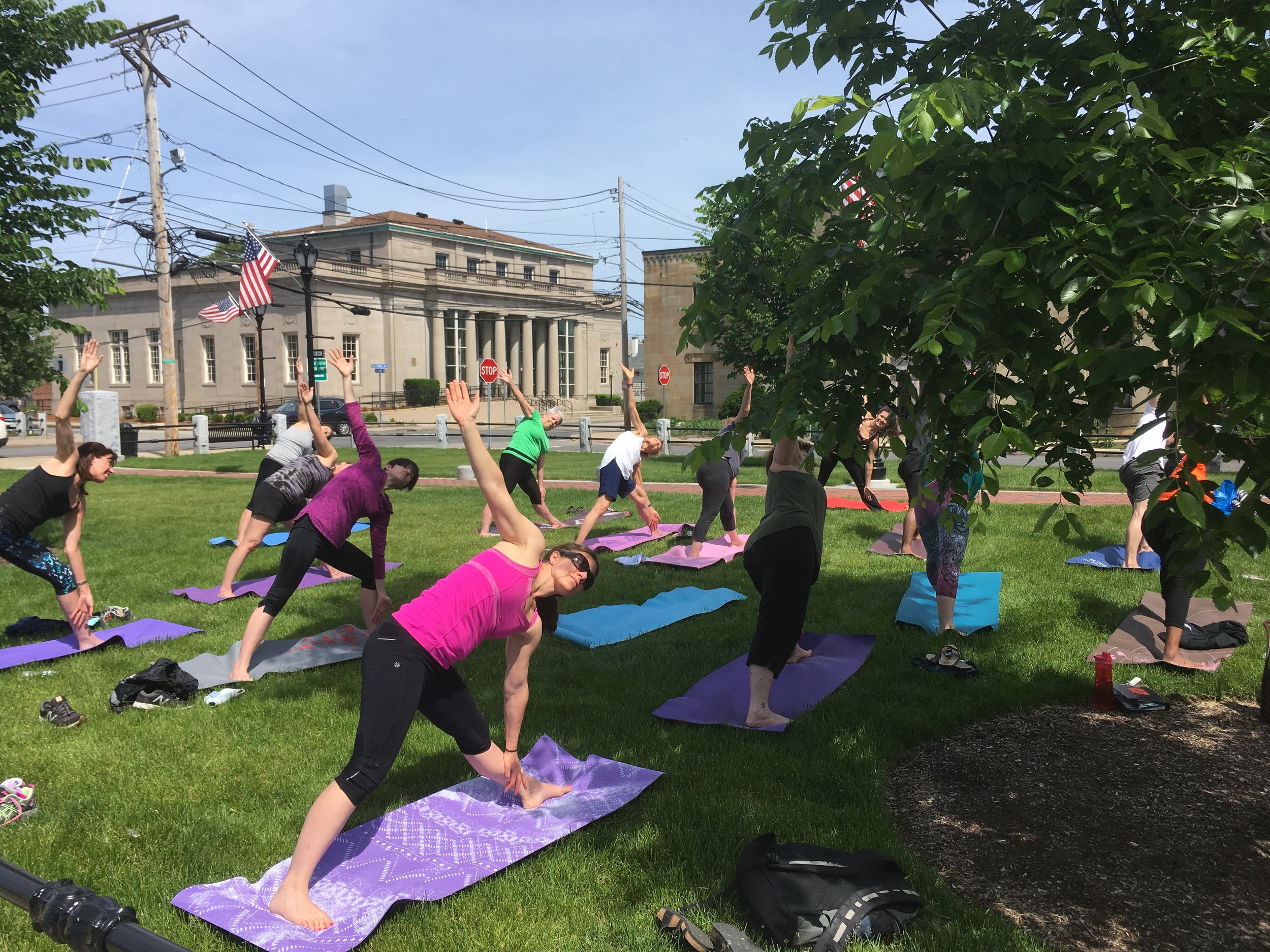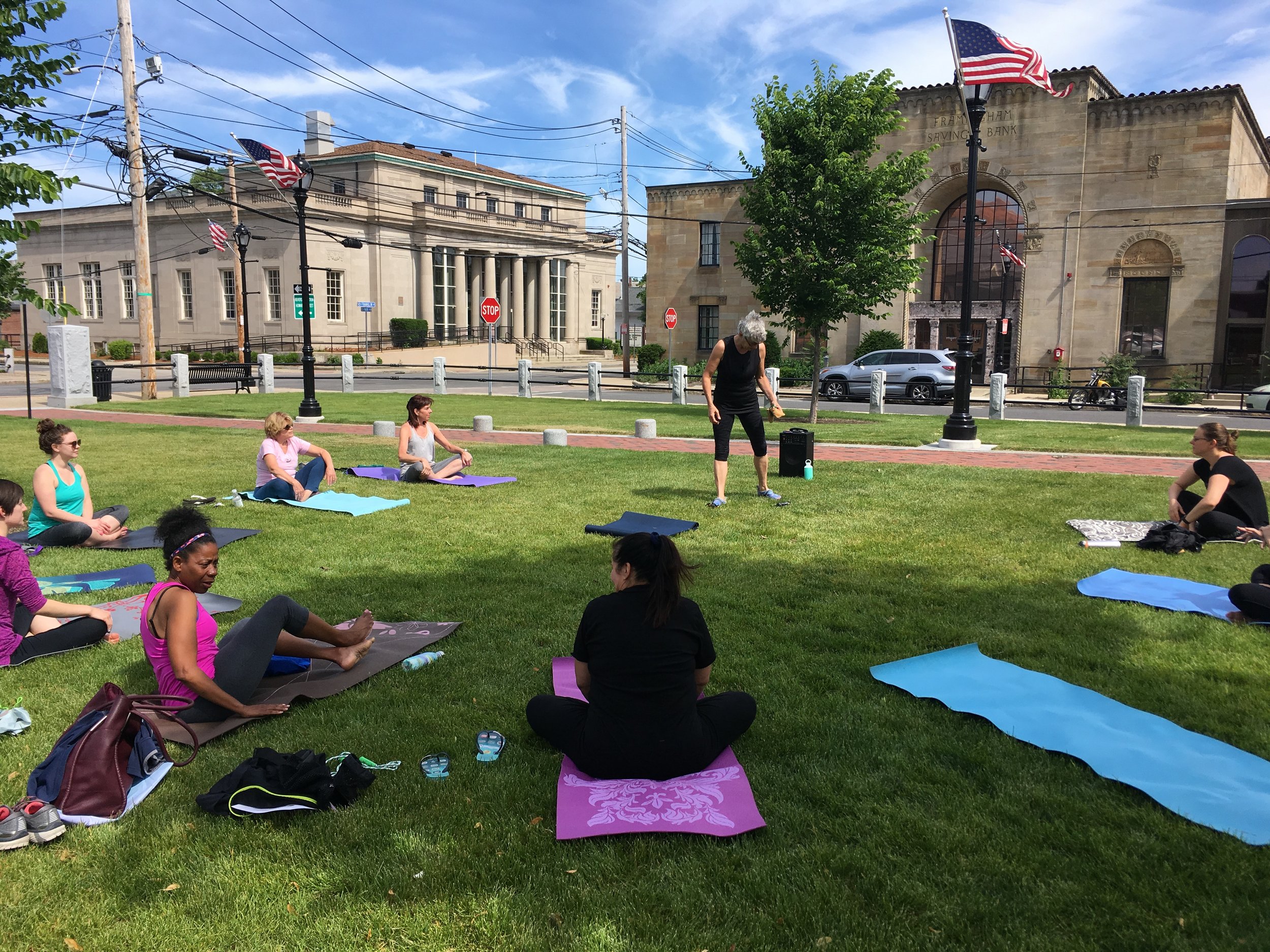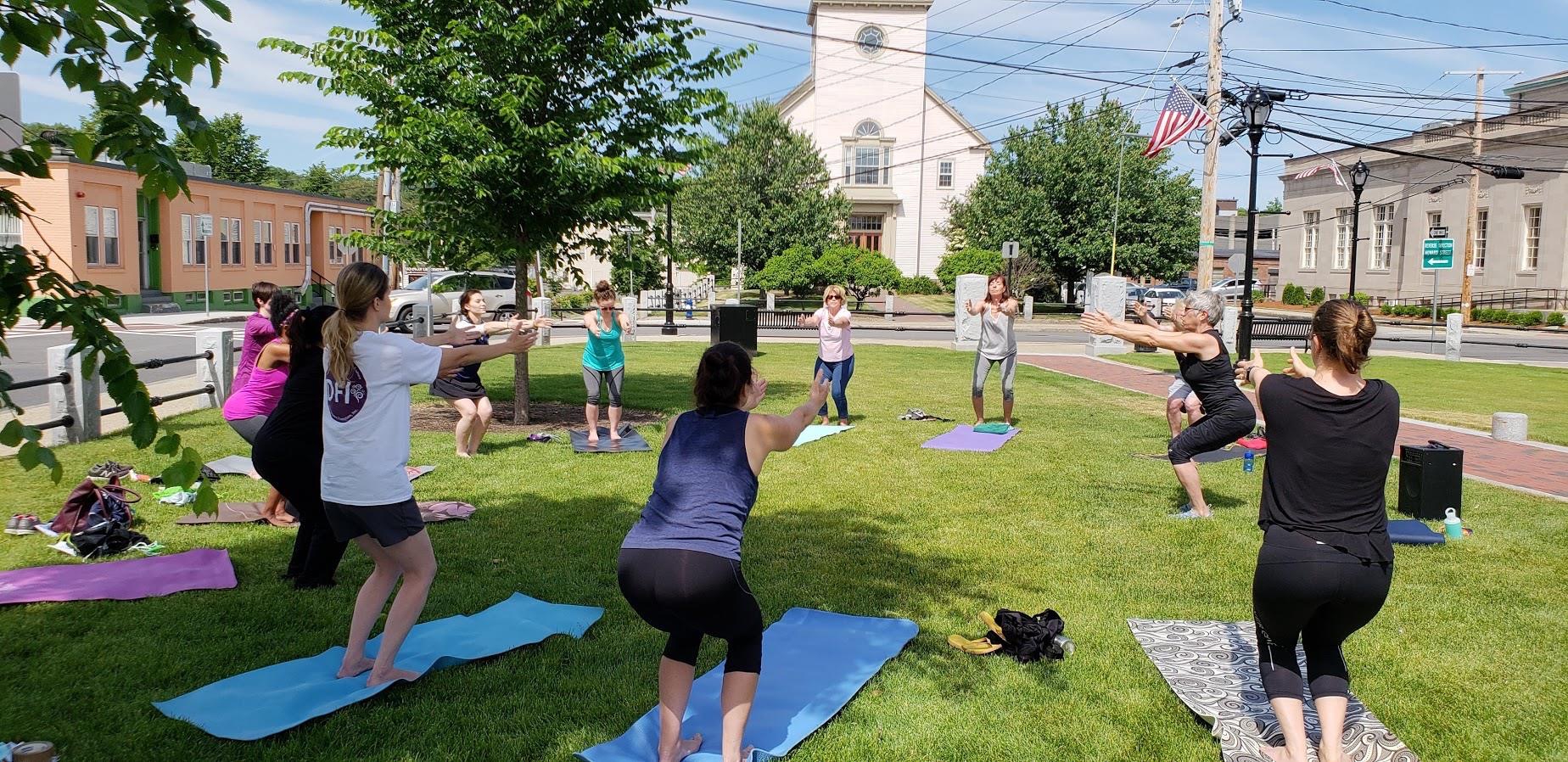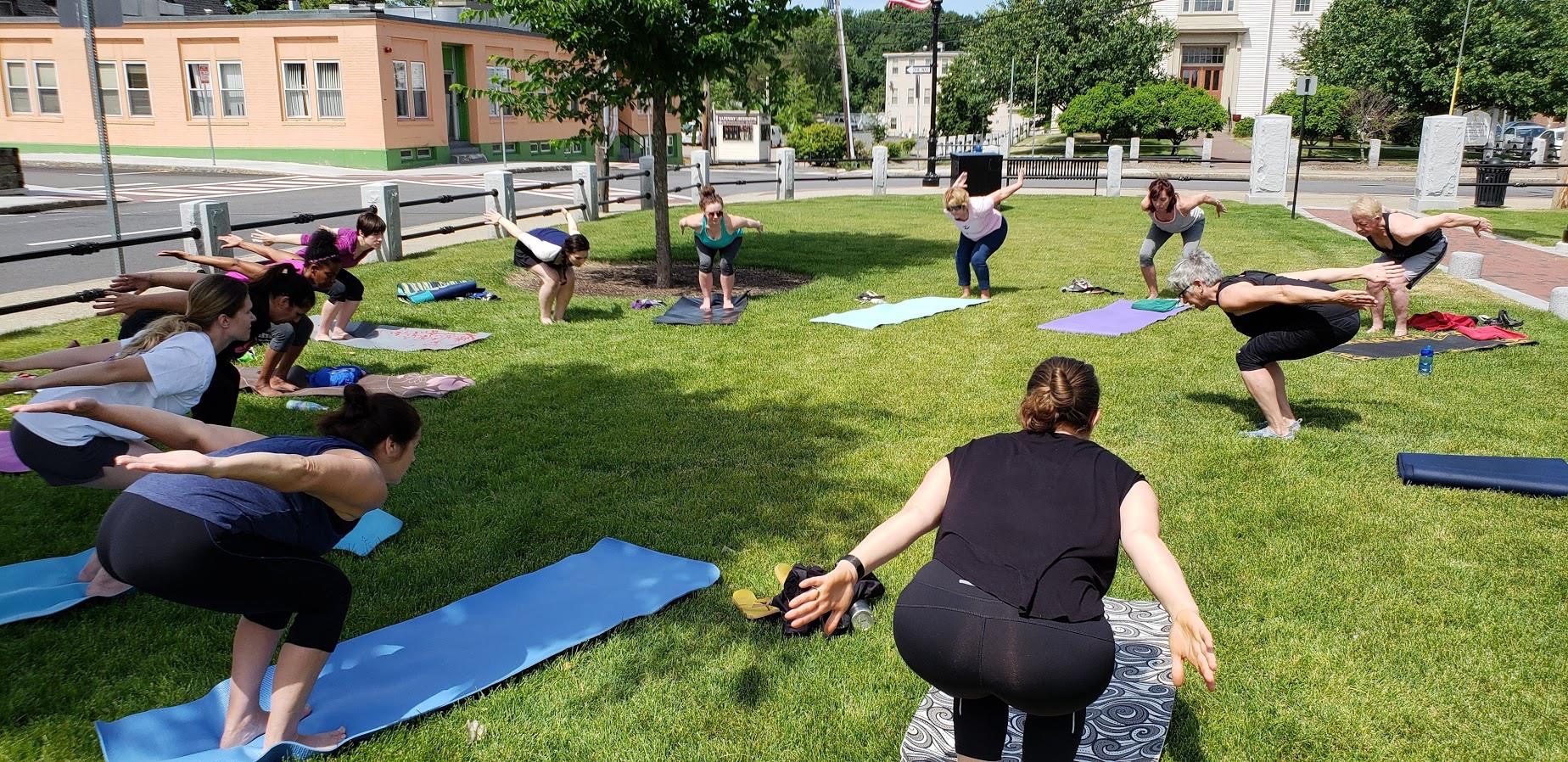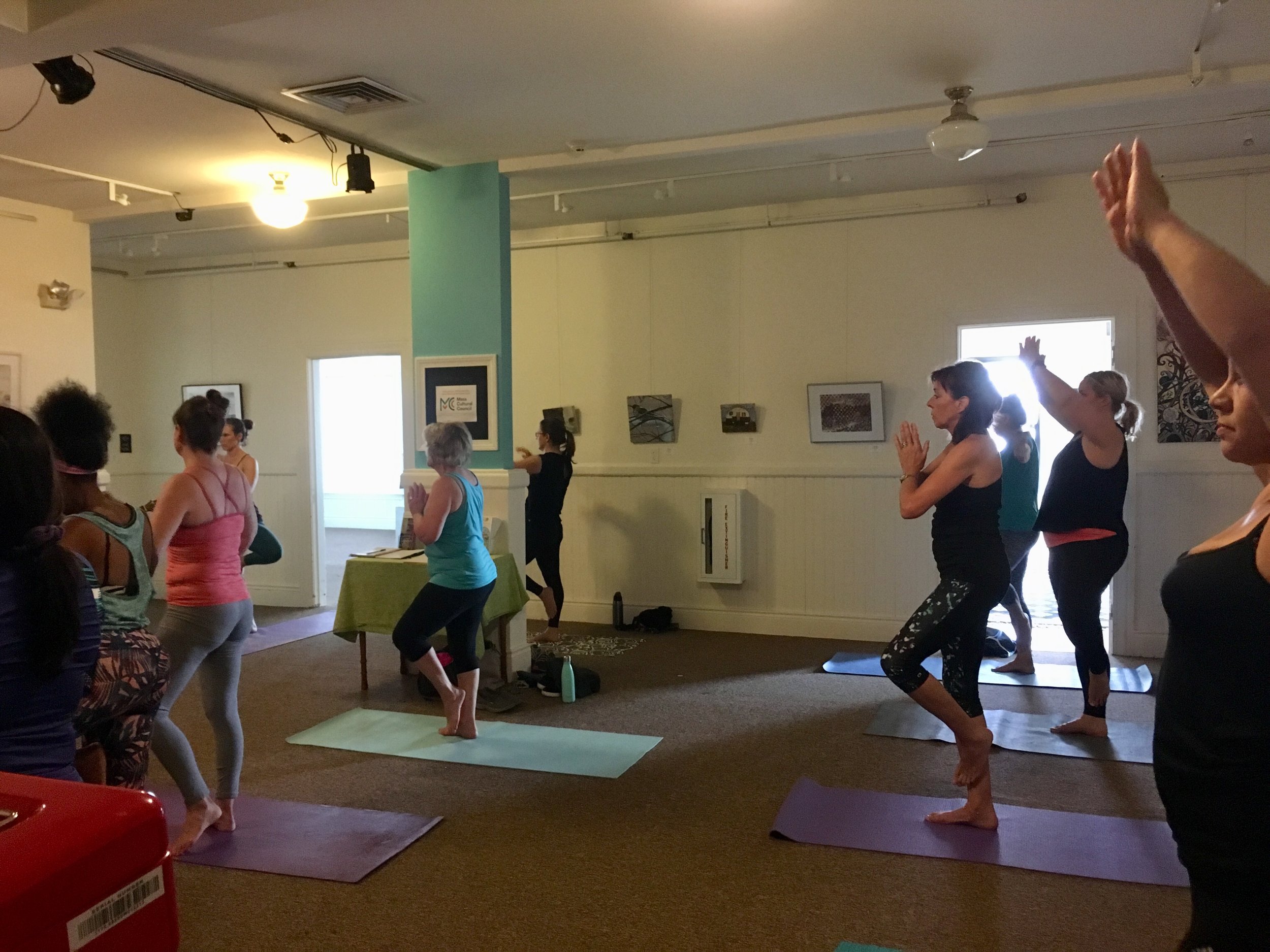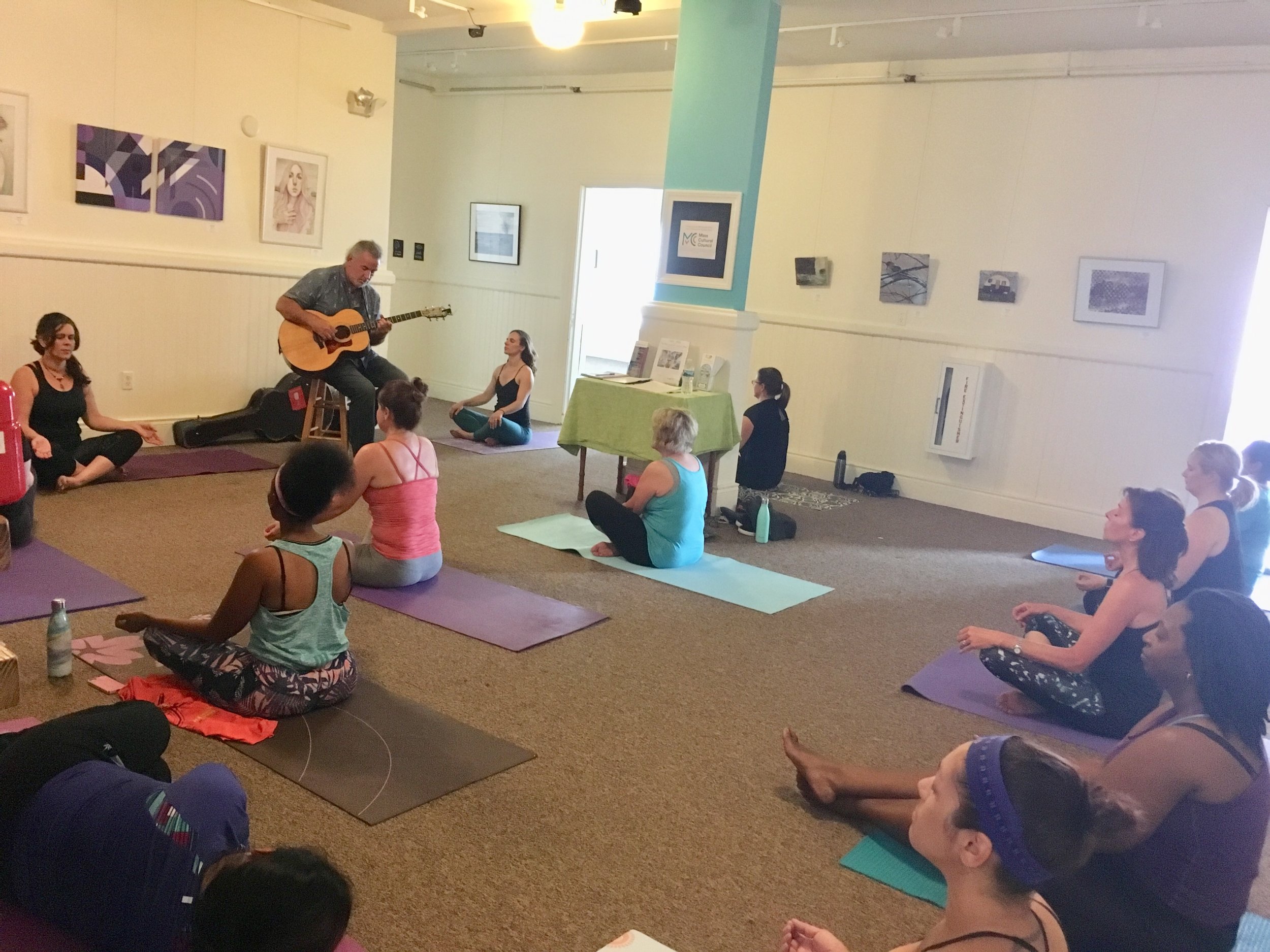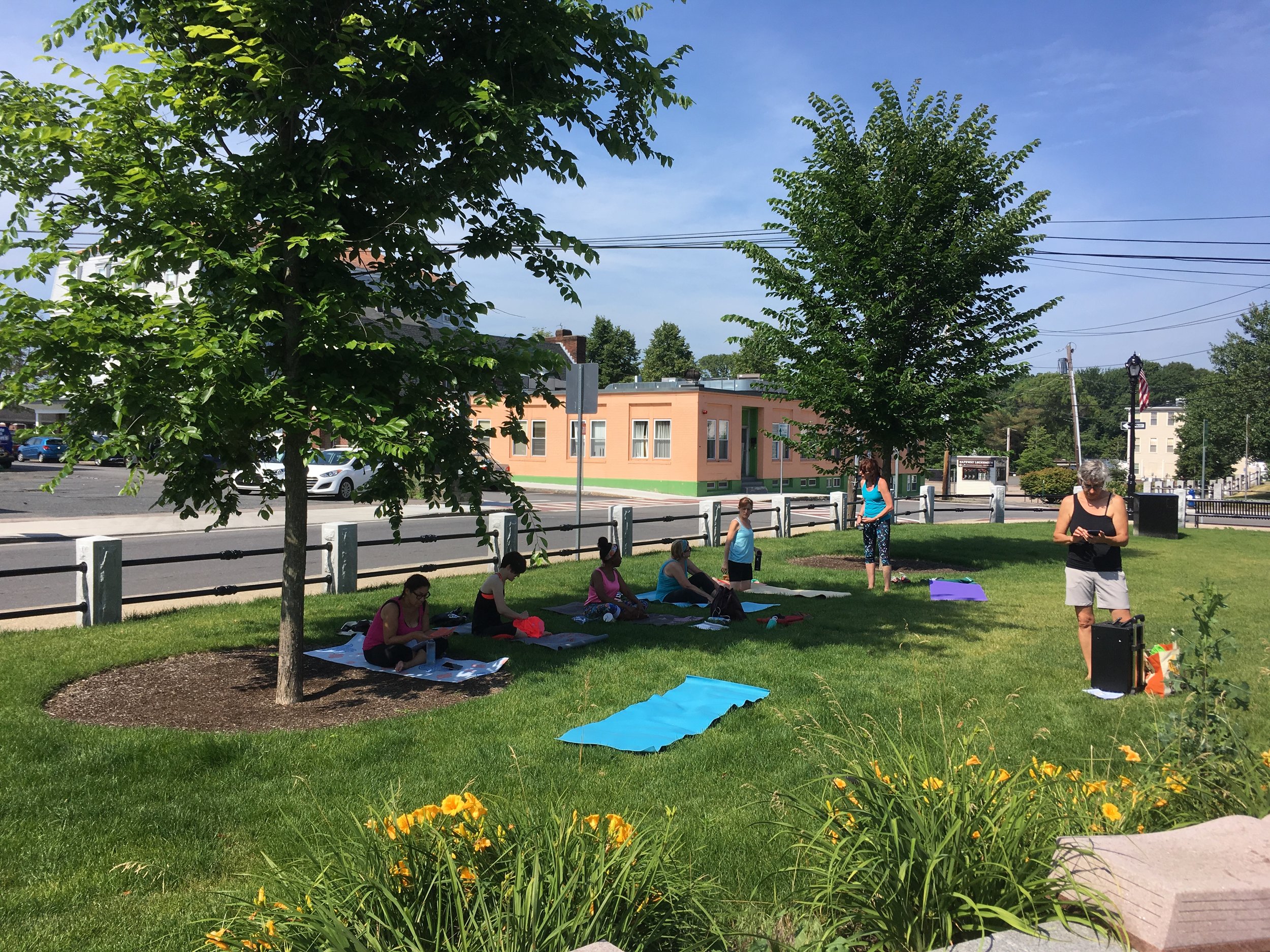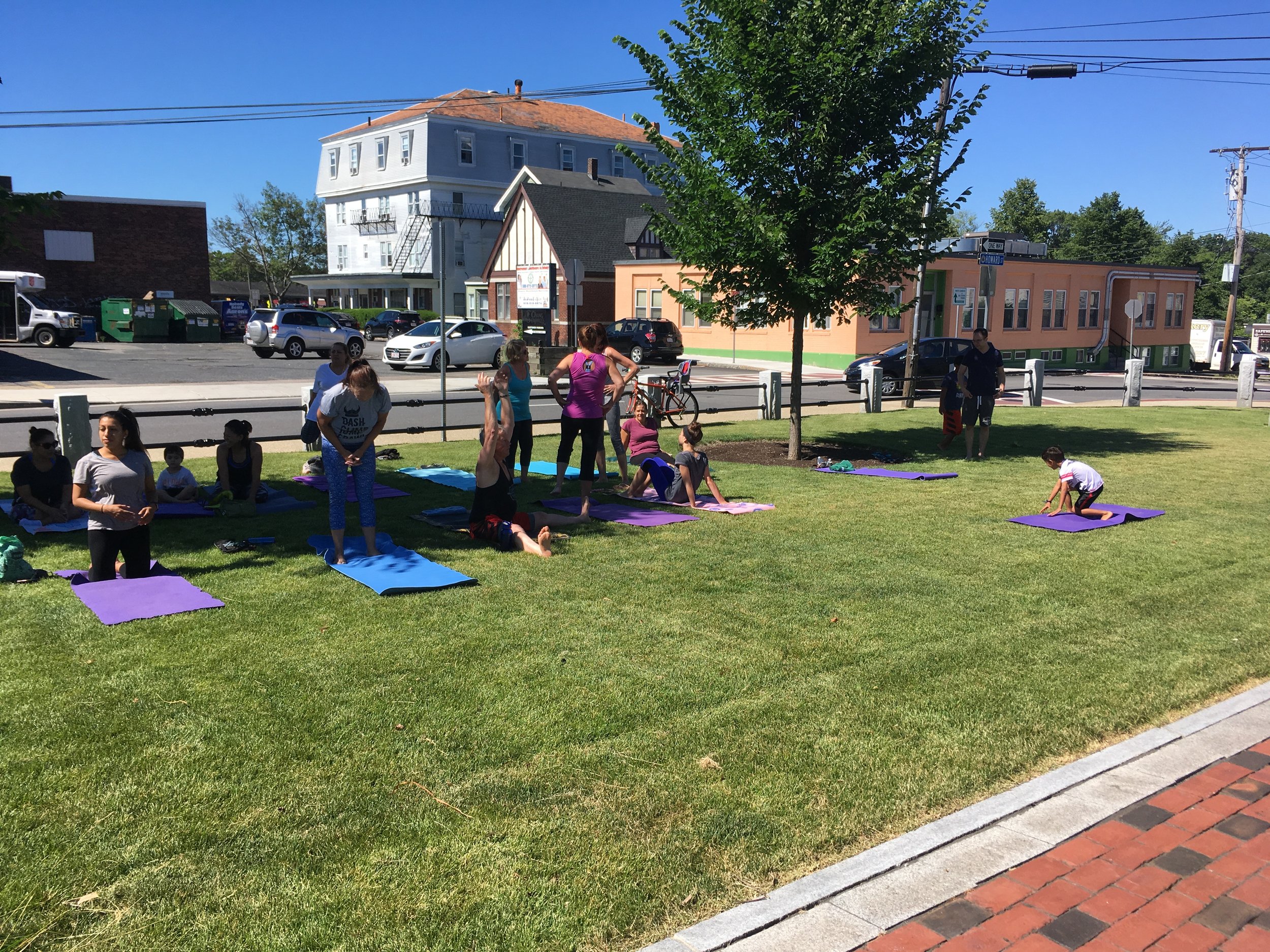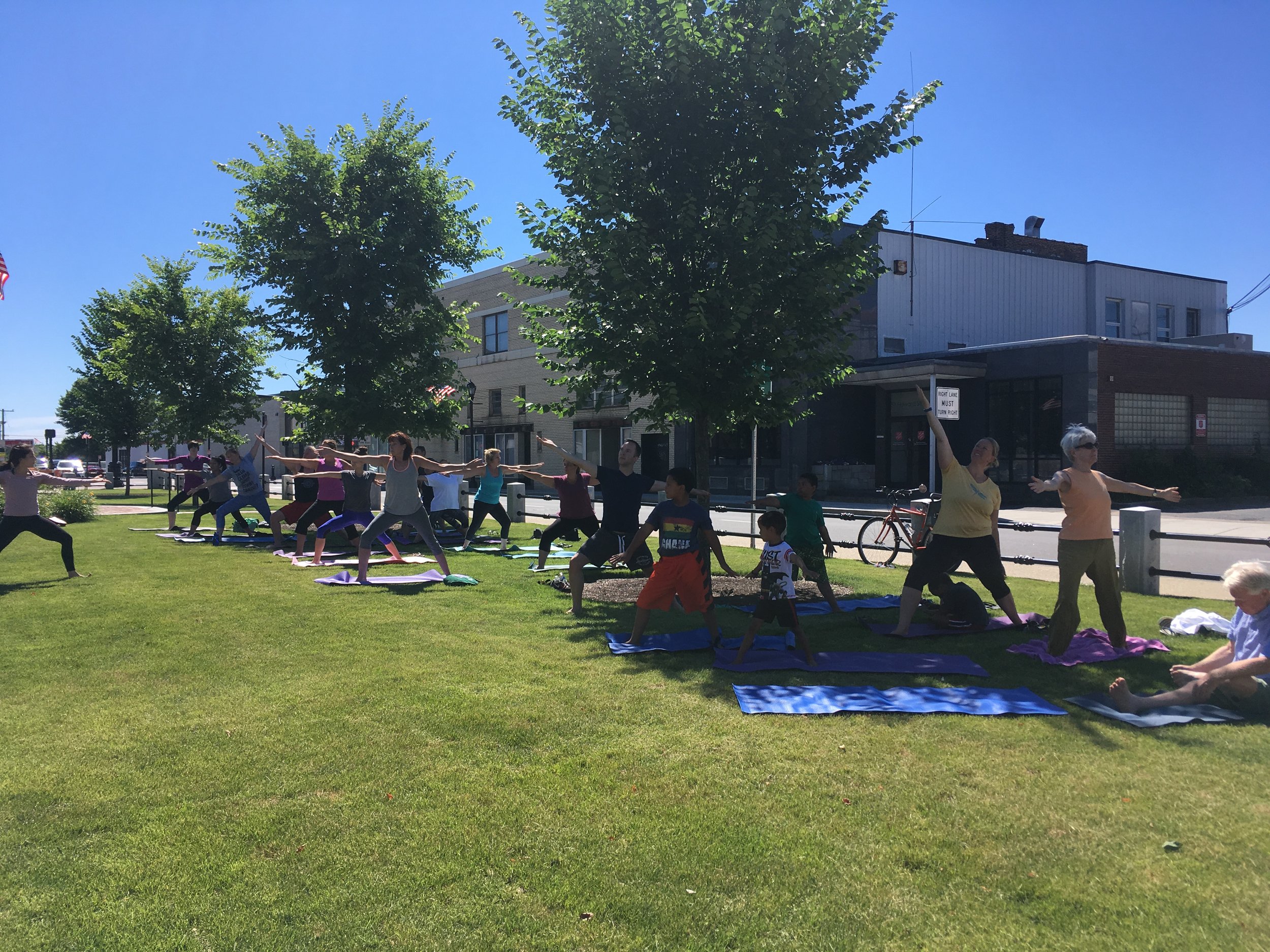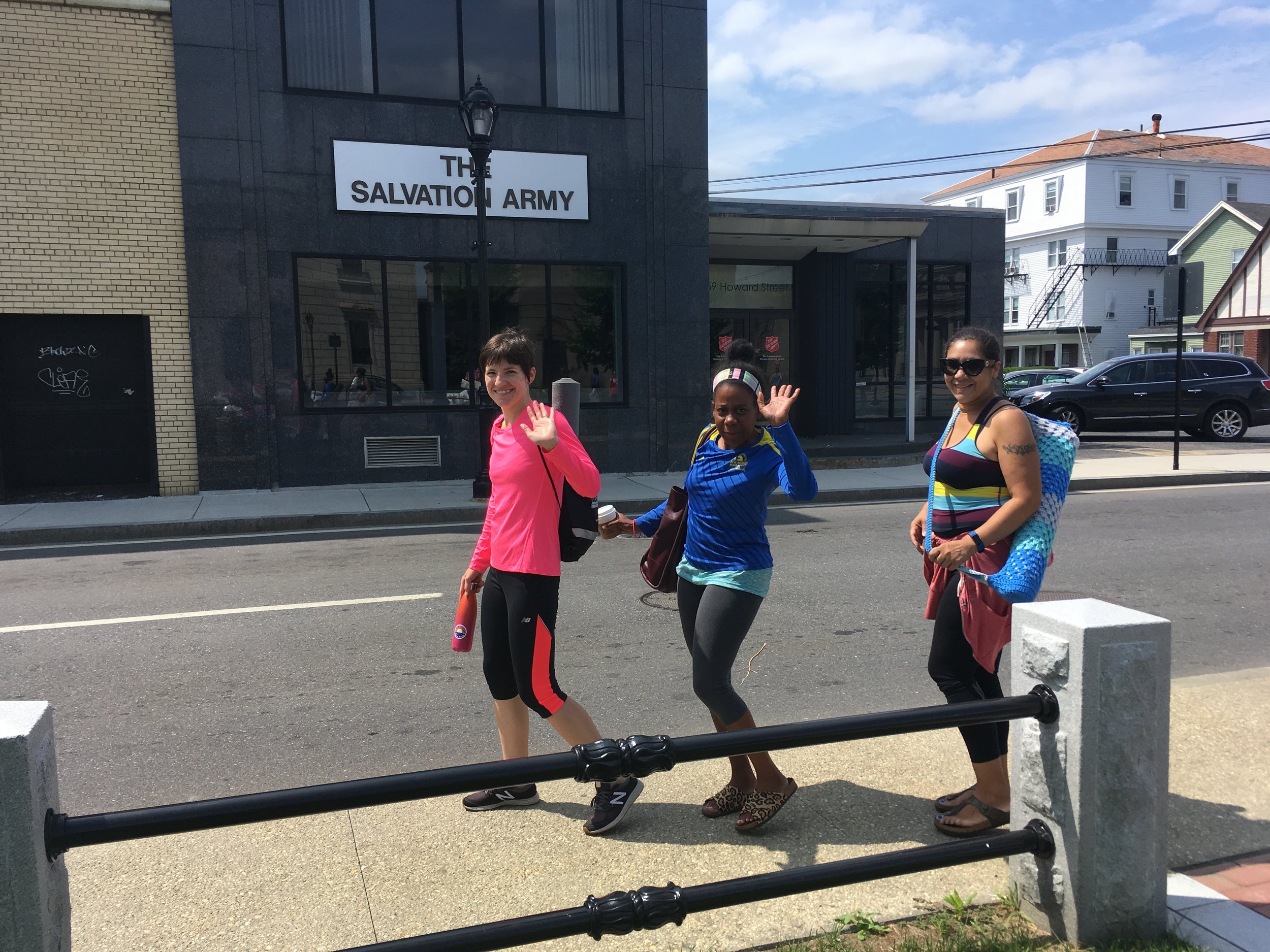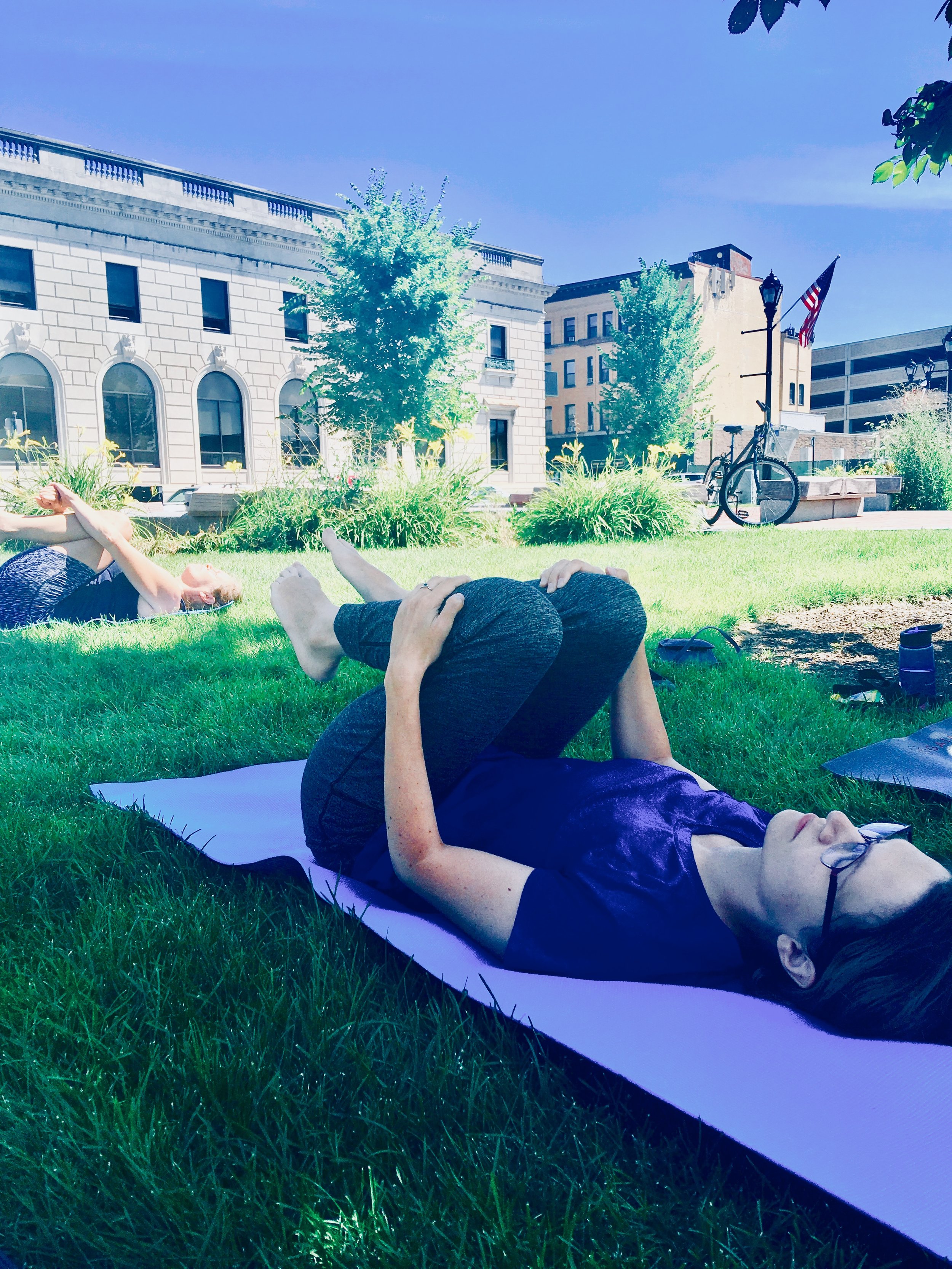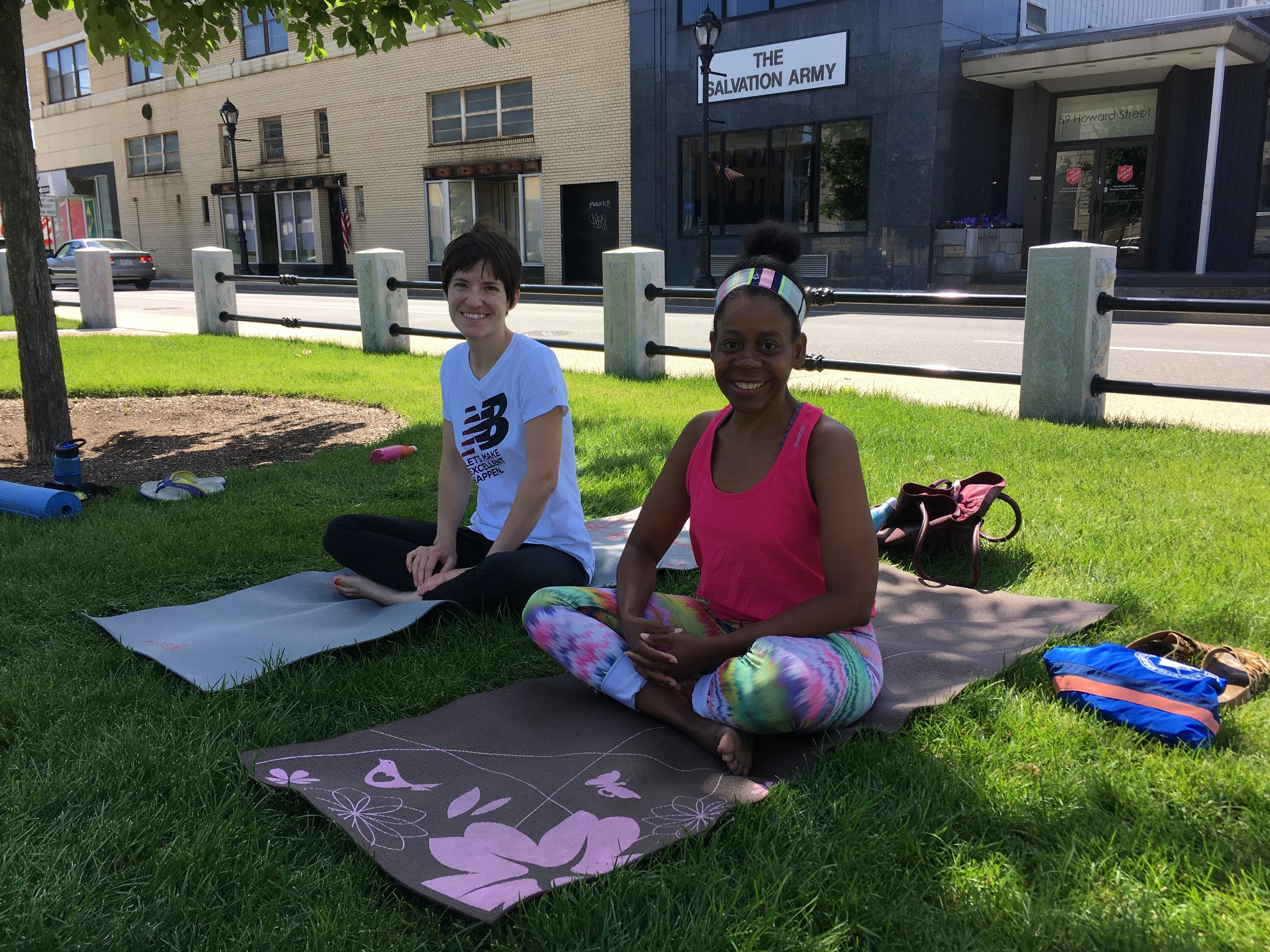 Schedule
Select the date you would like to attend to purchase tickets.