> WHERE WE ARE
Learn more about Framingham's far-reaching Main Streets District!
Central Business District

Manufacturing District

2 Opportunity Zones on Beaver Dam

Burkis Square Neighborhood

Hansville

Coburnville

Lokerville

Waushakum Neighborhood

Wellington Park Neighborhood
MISSION
Apply the four tenets of the Main Streets America Model, to include economic vitality, promotion, design, and organization. This is holistically demonstrated in our people-ready amenities and business-ready infrastructure.

Continuously catalyze growth in our walkable, urban core by implementing policies and plans that introduce viable trends in community and economic development. Outcomes include 1) strengthening community relationships, 2) delivering habit-forming, positive sensory experiences, and 3) encouraging small-business patronage from local neighbors.

Fulfill the strategic merits of Transit-Oriented Development and Complete Streets policies, working directly with residents, government officials, and private stakeholders.
HELP SUSTAIN OUR MISSION & REQUIRED STAFFING
Stay Informed In Real Time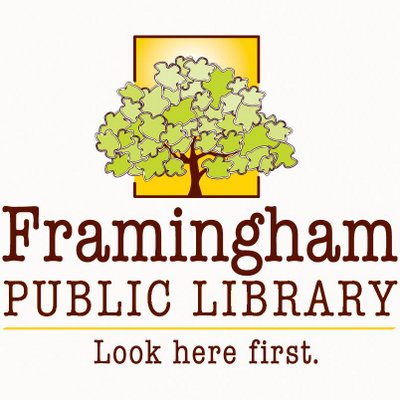 Downtown Framingham Business Coalition: build cross-collaborations and share resources for marketing, safety, and parking management. Execute annual business climate survey and annual marketing survey.

Provide paid promotions for our business members.

Connect businesses to technical assistance provided by SCORE, MetroWest Chamber of Commerce, MetroWest Legal Services and the Retailers Association of Massachusetts.

Host business-based events, including the Taste of Downtown Framingham, quarterly community strolls, Cafe Crawl & Architecture Tour, Creative Economy & Cultural Tour, Downtown Artisan Market, and many more.

Connect prospective businesses with local property owners to find the perfect space for their businesses.

Facilitate the City's Sign and Facade Subsidy program, assisting businesses with new, eye-catching signs and supporting property owners with costly facade restoration.
Highlight achievements in business, arts, culture, faith-based missions, green/active space, design, and partnerships at the annual Downtown Celebration.

Hold fundraising events outside of Framingham in MetroWest and Greater Boston to drive interest and share area updates along with providing gift cards to local venues.

Release event-based newsletters and blogs that cover business-related news, exciting events, physical enhancements, and local accolades.

Grow our email listserv and social media base through results-driven partnerships and digital marketing.

Serve as a vendor at partner events throughout the year, reaching new audiences through in-person engagement.

Run #shopdowntown social media campaigns to educate the public on the numerous statistical and evidence-based reasons to support small businesses that generate positive community impacts..
Partner with organizations like Sudbury Valley Trustees, Bose, Bridges Together, Inc., AmeriCorps, and local property owners to enhance green spaces for art installations and community gardens, including the Pratt Street Community Garden.

Lead a working group composed of City of Framingham division heads to formulate a sidewalk usage ordinance and user memo for implementation in 2019

Commission public art projects, including 2 new murals at 80 Hollis Street and 7 utility box photo wraps.

Assess and promote place-making activities in the ten active spaces in our area, along with public art and musical programming at the Oktoberfest and Celebrate6 Marathonfest.

Collaborate with the Departments of Public Works, Health, and Police to demonstrate a healthy, viable area that is safe for all residents, which drives attention to lighting, design, and surveillance of public sidewalks, parking lots, and crosswalks.
Organizational Partnerships
Lead a 15-member Board of Directors composed of non-profit leaders, local merchants, higher-education leaders, artists, and other executive professionals to support policy prioritization, urban planning, and partnership assistance.

Partner with local technical assistance organizations, including MetroWest Legal Services, SCORE, the MetroWest Chamber of Commerce, and SMOC Financial Services to efficiently provide businesses assistance with marketing, legal services, financial literacy, and business plans.

Partner with local non-profits, including the Framingham History Center, Amazing Things Art Center, United Way of Tri-County, and Sudbury Valley Trustees, to instill appreciation for our remarkable history while reinvigorating enthusiasm for our present-day culture through placemaking events and urban design opportunities.

Partner with MetroWest organizations, including the MetroWest Visitors Bureau, Leadership MetroWest, MetroWest Chamber of Commerce, and MetroWest Regional Transit Authority, to galvanize a broader reach of our area's assets while assessing new system links and infrastructure opportunities.

Work collaboratively with the Framingham Departments of Public Works, Police, Health, and Fire to ensure area needs are quickly met, pop-up issues are firmly resolved, and both businesses and residents receive long-term support.

Drive internship and career opportunities by integrating DFI projects and practices into applicable curricula from institutions of higher education, including Framingham State University and MassBay Community College.
Indeed, Downtown Framingham has built a strong foundation to sustain vital community and economic growth!
> We are grateful for your continued support of our four-point, expansive mission, which ensures acquisition of materials, supplies, marketing, and staffing support.